Substantial growth and courage to take risks
Like many other companies, TCT too started small, very small as matter of fact: In 1993, Zoran Tesic founded the trading company TCT Industriehandels GmbH with focus on trade with used industrial equipment. He worked out of a small office in the basement of his house with help of a part-time secretary. With hard work he formed the foundation for the present TCT Tesic GmbH.
The company grew constantly and only 4 years later, Zoran built an industrial hall on a 3.000 m² plot of land in the industrial area of Kalthof in Iserlohn. In the meantime the form of enterprise was changed to TCT Tesic GmbH. At that time TCT employed 8 members of staff.
With his team, Zoran expanded the company activities in the coming years. A second hall was built as warehouse. Later an additional warehouse was rented in industrial town of Gelsenkirchen.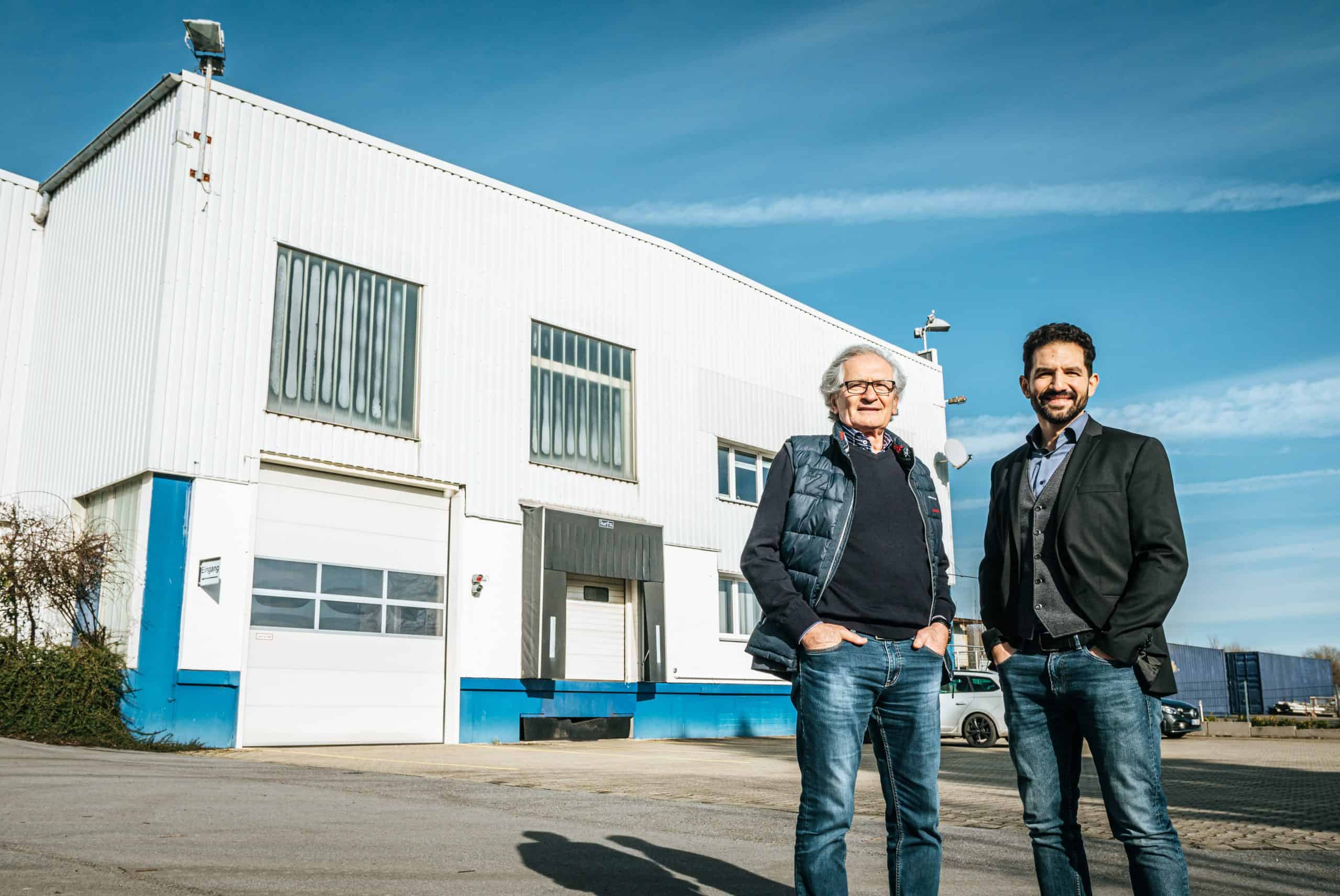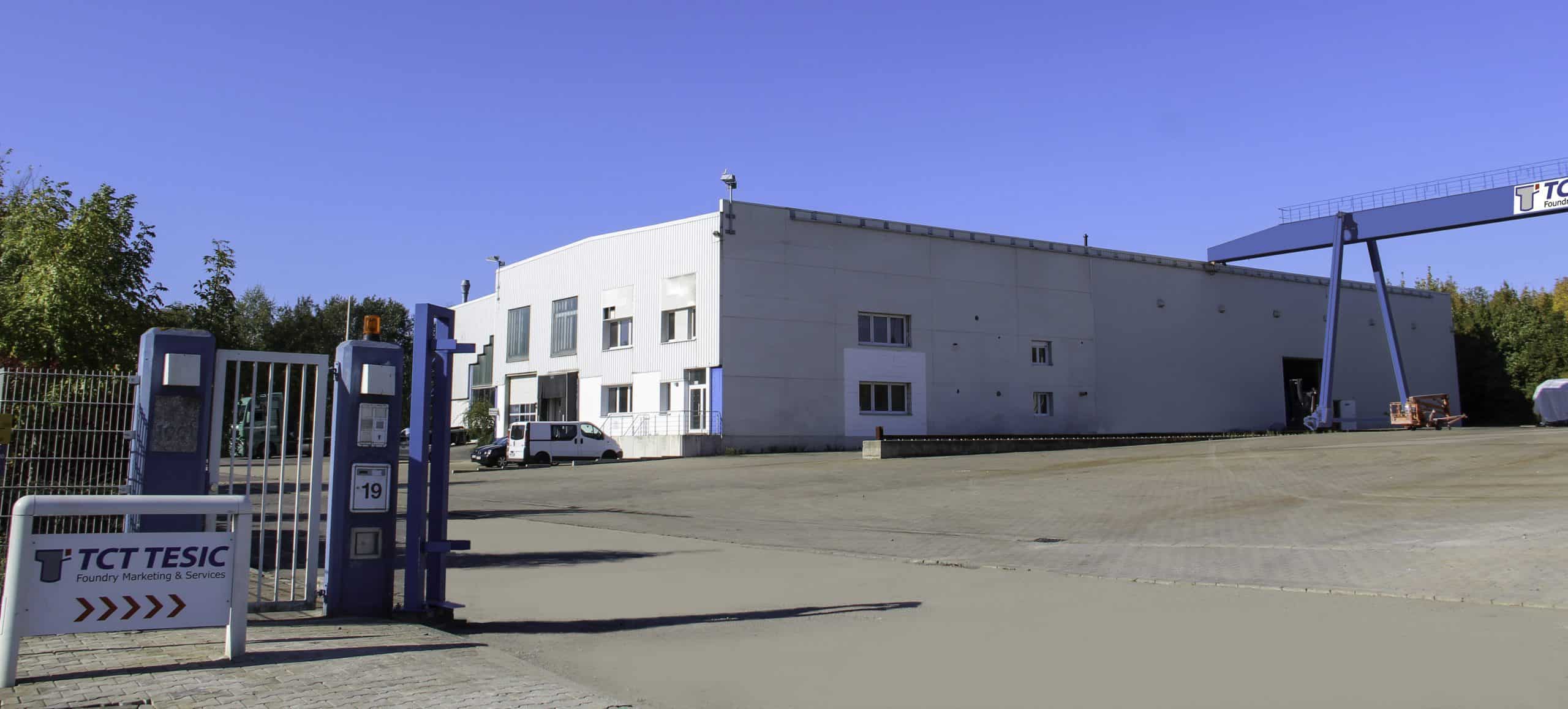 Large and complex foundry projects
2005 marks a special date in the history of TCT. In this year, TCT started first time with large and complex foundry projects and so paving the path to present core activity of the company. One year later, a subsidiary was formed in Kikinda, Serbia.
The severe economic recession in 2009 shook the company like many others, but with full support of its staff and courage for risks, TCT came out of this difficult phase stronger than ever.
TCT is strongly committed to the future. Since 2012 TCT has moved to the present location with large industrial halls and ample space in order to cater to future tasks such as repairs and modernization of XXL foundry equipment. Since 2011, Zoran's son Darko Tesic joined the company and and the former service manager Tobias Manka, has been included in the management since 1st of January 2020.
With effect from December 31, 2020, the "Service" division was sold to extrutec GmbH. The newly founded TCT Induktionstechnik GmbH has taken over all previous services in the area of overhaul, maintenance and service of induction furnaces as well as the production and maintenance of block heating systems for the aluminum industry. The location and the known contact persons and employees remain unchanged. Tobias Manka is the managing director of TCT Induktionsofentechnik GmbH. (link to the news)
Since 01.01.21. the focus of the previous TCT Tesic GmbH continues to be on the international trade in used foundry systems as well as on the dismantling and assembly or relocation of such. A new addition is the commercial agency department, which takes care of the marketing of products and services in the foundry industry on behalf of companies from other industries. On 26.01.21 Darko Tesic has officially been appointed as the company's new managing director while Zoran Tesic will continue to work in the company as a senior consultant.
The succession is regulated and the Company's future is assured.
1993 – Zoran Tesic establishes TCT Industriehandels GmbH (trading with used industrial equipment)
1995 – Change of enterprise form to TCT Tesic GmbH
1997 – Construction of first industrial hall with offices on a 3.000 m² plot of land in Iserlohn, Kalthof – Starting with new field "Foundry Services" for repairs of induction furnaces
1999 – Construction of second industrial hall as warehouse
2005 – Kick start large projects to become largest of its kind in Europe: sales, dismantling, shipping, refurbishment and reassembly of large moulding lines including sand plant
2006 – Leasing large industrial hall in Gelsenkirchen for additional space as warehouse – Formation of TCT Tesic in Kikinda, Serbia
2009 – TCT survives the economic recession with almost complete staff
2011 – Darko Tesic joins the company
2012 – TCT shifts its works to new premises in Kalthofer Feld 19, with 3000m² built area with 3 modern overhead cranes and over 14.000 m² area with a 50 meter gantry crane
2013 – Staring upgrade and repair work in new factory – Acquires share in Ogicom doo, a Slovenian company for assembly & dismantling services – Enabling TCT to offer relocation of foundry plants
2020 – Tobias Manka has been promoted into the management – Sale of the service area to extrutec GmbH
2021 – Darko Tesic is appointed as the new managing director. New commercial agency division is introduced
meet customer demands and wishes
For our customers we make it happen!
We pull all the strings to meet customer demands and wishes. If the customer changes the certain parameters at short notice, no problem, we put it to practice.
Due to the short decision making path and size of company, we can act swiftly to meet customers demand. At the same time we bring in our vast experience and deep specialized knowledge. This helps us to execute the complex projects smoothly and successfully.
We expect same high quality of services from our partners. In spite of all professionalism and strive for perfection, we do not forget the human aspects and always see the human being behind every employee. This applies for all our team members, our service partners and our customers. Values like honesty, courtesy and fairness play a big role for us. We live these virtues and they are reflected in our close relationships with our customers.
our success depends on people
Our success depends on people who work with and for us, people like our own employees as well as people who work for our partners and associates. They are highly motivated and with their high degree of know-how engaged in projects all around the world.
At our headquarter in Iserlohn, our team is always engaged for our customers. Apart from high qualification they are highly motivated and work with great responsibility to achieve high quality in every area they work.
We provide for further education and qualification to our workers so they can develop new skills. The working atmosphere is frank, open, transparent and friendly. So is the management. Many of our employees feel very much attached to the company and feel good staying with us for many years. Obviously they get benefits of the company's success.